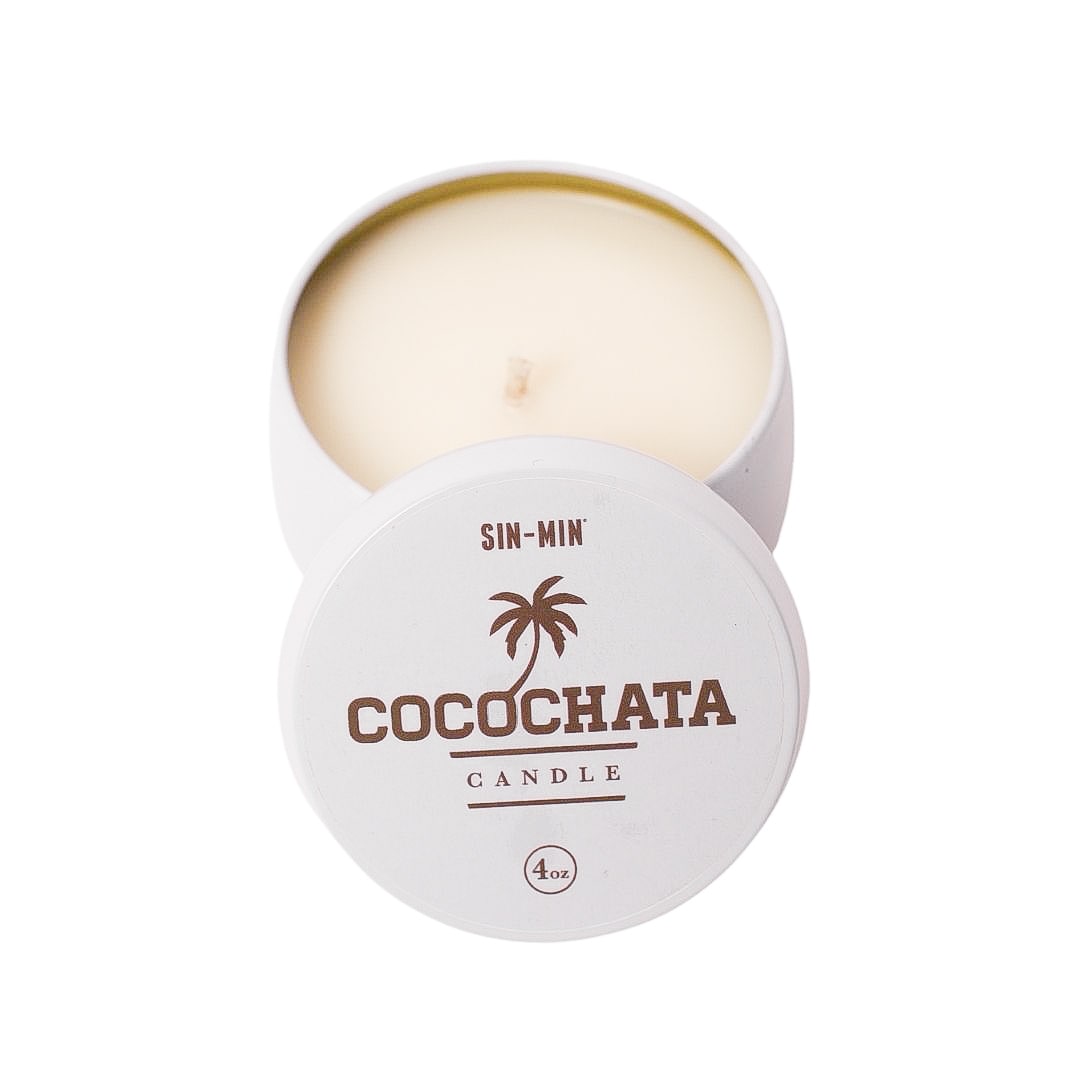 Description
TURN YOUR FAVORITE SPACE
INTO A CINNAMON-LACED
🥥 TROPICAL PARADISE 🌴
It's Cocochata Season and we've taken our signature blend of coconut + horchata and turned it into a flammable staycation. Our limited summer candle is hand-poured with a soy & coconut wax blend that's infused with tropical coconut and light top notes of sweet cinnamon and vanilla. Crafted in Ventura, California with US-made, non-toxic, phthalate-free & platelet-free fragrance and the highest quality Ceylon cinnamon oil available. 
~ INGREDIENTS ~
Soy Wax
Coconut Wax
Essential Oils + Fragrance
Cotton Wick
Whiskey Glass + Screen Print
Do not leave your candle burning unattended. Keep wax free of wick trimmings, matches, or other flammable materials. Wick should be centered and trimmed to 1/4" before burning to avoid soot buildup and smoking. Only burn on a heat resistant surface and away from drafts for no more than 4 hours at a time. Stop use when only 1/4" of the wax remains or glass might get too hot and possibly explode. Failure to follow instructions could result in fire hazard, injury, or smoke damage.